New Sol-ti E-Commerce Packaging!
More Bottles, Lower Cost per Bottle!
We are excited to announce a fully revamped version of our Sol-ti E-Commerce Sustainable Packaging!
At Sol-ti, we are committed to helping individuals shine their brightest with Liquid Vitality while also preserving the planet with the use of sustainable packaging.
The new packaging allows us to ship more Sol-ti Glass Bottles per shipment - reducing the cost per bottle to you by over 11.5%! What this means for you is that you save $0.77 per bottle on SuperAde and $0.39 per bottle on SuperShot plus free shipping to your door.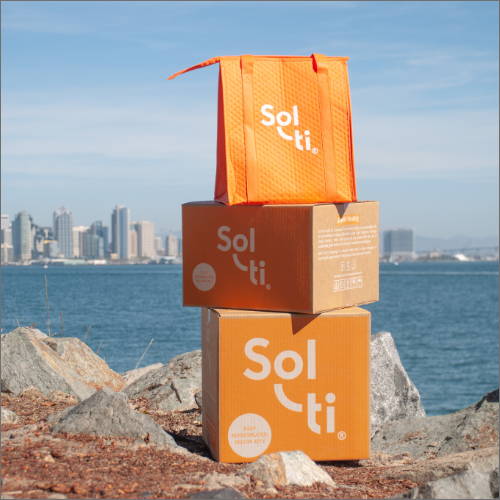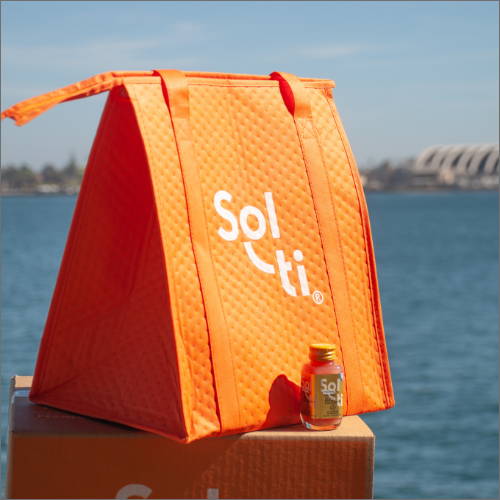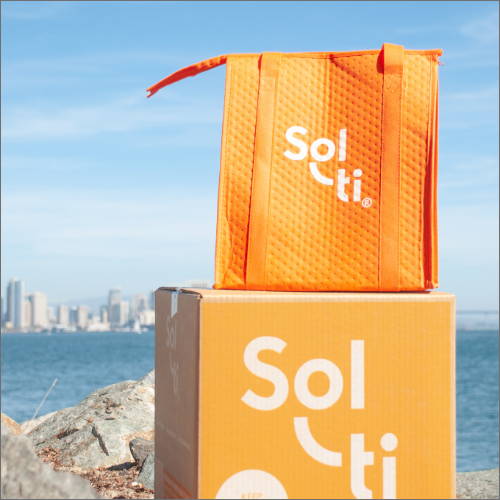 Additional Features in Sol-ti Packaging:
• Increased Quantity of Living Beverages per package​
- SuperAde changes from 9 bottles to 16 bottles​
- SuperShot changes from minimum 24 bottles / maximum 72 bottles per box​

• Free Insulated Bag with Every Order​
- 100% Recyclable Kraft Brown Cardboard Box​
- Post-Consumer Recycled Cardboard Inserts (reduces breakage)​
- Ink from Naturally Grown Soy Oil (soy oil based)​
• Living Beverages Stay Colder for Longer​​
- Insulated ClimaCell® Cooler (made from jute)​
- 1 Additional Reusable Ice Pack to keep Living Beverages colder, longer
We have invested heavily to engineer our new E-Commerce Packaging to provide an even better E-Commerce experience! This continuous improvement allows us to be one step closer to having price parity between our retail stores and E-Commerce shipping to your doorstep.
Let Yourself Shine!
If you have any questions, feel free to reach out to us at hello@solti.com